Our Focus
---
At Arlington, we're Dedicated to Defense®, focusing on America's large and growing Defense Industrial Base (DIB). Yet because of expertise, we also work with federal contractors in the non-DoD space. Specifically, we work with the following governmental entities: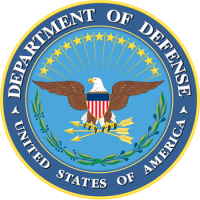 Department of Defense
(DoD)
It is DoD policy that the DoD will establish and use an integrated enterprise-wide decision structure for cybersecurity risk management (the RMF) that includes and integrates DoD mission areas (MAs) pursuant to DoD 8115.01 and the governance process prescribed in this instruction (i.e., 8510).
Defense Counterintelligence and Security Agency (DCSA) Cleared Contractors
U.S. Government policy is that all classified information must be appropriately safeguarded to assure the confidentiality and integrity of that information, as well as its availability when required by contract. The Defense Counterintelligence and Security Agency (DCSA) Assessment and Authorization Process Manual (DAAPM) is intended for use by cleared contractors participating in the National Industrial Security Program (NISP).
Department of Homeland Security Critical Infrastructure
President Trump issued Executive Order 13800, Strengthening the Cybersecurity of Federal Networks and Critical Infrastructure on May 11, 2017, to improve the Nation's cyber posture and capabilities in the face of intensifying cybersecurity threats. EO 13800 focuses Federal efforts on modernizing Federal information technology infrastructure, working with state and local government and private sector partners to more fully secure critical infrastructure, and collaborating with foreign allies.
White House Cybersecurity Executive Orders
President Biden signed a National Security Memorandum (NSM) in January, 2022 to improve the cybersecurity of National Security, Department of Defense, and Intelligence Community Systems, as required in his Executive Order (E.O) 14028, Improving the Nation's Cybersecurity. This NSM requires that, at minimum, National Security Systems employ the same network cybersecurity measures as those required of federal civilian networks in Executive Order 14028. The NSM builds on the Biden Administration's work to protect our Nation from sophisticated malicious cyber activity, from both nation-state actors and cyber criminals.
Government Agencies re: NIST RMF
The National Institute of Standards and Technology Risk Management Framework (RMF) provides a disciplined, structured, and flexible process for managing security and privacy risk that includes information security categorization; control selection, implementation, and assessment; system and common control authorizations; and continuous monitoring. The RMF includes activities to prepare organizations to execute the framework at appropriate risk management levels.